Oval/Race Track Finishers
EBO Oval Finisher is a machine that is an excellent choice for high production finishing. The machine can receive parts from a previous process and finish the parts in a continuous mode. High volume processing is achieved in this type of unit.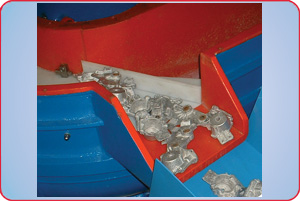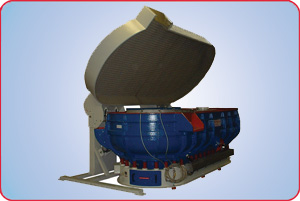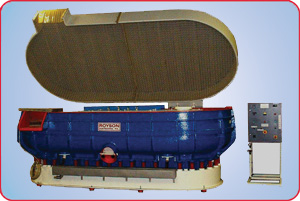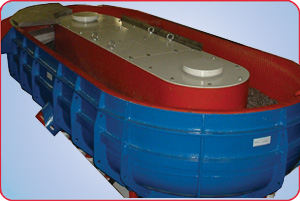 EBO Oval Finishers are the perfect choice for finishing high production parts in a continous mode.
EBO Oval Finishers will hold parts in the machine for 5-10 minutes, and typically discharge parts onto a conveyor, parts washer/dryer, or collection table.
Royson offers several sizes of Oval Finishers to meet your exact specifications.